"That's what she said"
Monday, September 07, 2009
Yesterday we had a big family BBQ at my parents house. Thankfully, the weather cooperated and we had the perfect sunny day. This summer has sucked big time for Sun.
We were celebrating late birthdays on my Moms side of the family. My Cousin Amanda turned 19 in July. (this makes me feel crazy old)
We also celebrated my Cousin Jake's Birthday, and he's 15. I however, didnt get any pic's of Jacob, and have no clue why. Him and Abby avoided me the whole day I guess LOL
Also, this was Madison's turn to celebrate with Family. So her 4th Birthday party in a month.
All in all was a fun day, with tons of food (and wine)....
Sarah, Amanda, and Jerzy (sarah's BF)
Russ in the hottub with the kids. Oh look, a pic of Abby, eating her goggles. Lovely. And I did manage one of Jacob, that's the back of his head.
This was Mady waiting for something. Can't remember what. I try and block her attitude out
The piaya that everyone ate. Well, not me. I don't do muscles. Gross.
I guess I could have picked them out as I do like Shrimp and lobster and rice.
But I'm a baby, so sue me.
I ate these instead. Huge Sausages.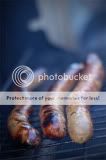 That's what she said
Sorry. Had a 16 year old moment there. I'm back now.
Mimi "suntanned'
and I'm very happy with this shot I got of Nevaeh
Nick got a pretty good one too...
the he spent some quality time with Nevaeh...before she was cranky and went to bed
and then we had a camp fire, where we all roasted marshmellows, and my pics turned outlike crap because I didn't bring my flash with me.
But I did get one okay one of Matt:
Mimi(sitting on Carol-anne's knee):
Wow Matt that's a big one
Matt:
That's what Carol-Anne said.